From time to time we receive calls at our office from Association residents reporting that someone in the neighborhood is operating a business out of their home and effectively turning their quiet residential streets into a booming commercial district. Ok, ok, we are exaggerating about the severity of the situation but the reality is, no one wants to see their community affected by increased traffic, activity, and noise that can be caused by an overambitious entrepreneur/neighbor. But what exactly can the HOA do if this occurs?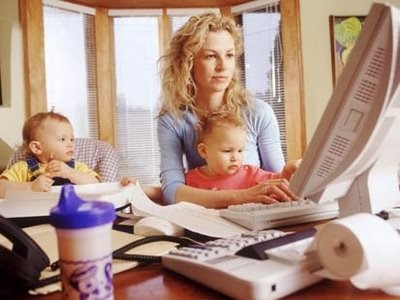 Well, as always the first place to look is your community's governing documents and to State and local laws on the subject. The Virginia Property Owner's Association act does not explicitly prohibit home based businesses, or give any mention of them. Therefore, the first place you should turn is your association's governing documents. In our experience, though most associations will prohibit commercial vehicles, and any sort of commercial signage, they will only go as far as deferring the residential zoning code when it comes to in-home business restrictions.
To address this specific issue we will turn to the local zoning codes of a city where we manage a number of associations, Warrenton, Virginia. The local zoning restrictions of Warrenton are fairly typical of localities across the State of Virginia. If you live in Warrenton, Virginia, and depending on your specific zoning, your HOA will, in essence prohibit either "Home Occupations", or take it a step farther and prohibit "Home Business" unless a special permit is taken out by the homeowner. If you do happen to live in Warrenton, the definition of the above is as follows:
Home Occupation:
Any occupation or activity conducted solely by a member of the family residing on the premises which is incidental and secondary to the use of the premises for dwelling, and in general an occupation where services are performed in such a way that visits to the premises by members of the public are infrequent and that the character and intensity of the use is compatible with the quiet nature of residential neighborhoods, provided that (a) not more than the equivalent area of one quarter (1/4) of the total interior finished floor space of the dwelling shall be used for such purpose; (b) that such occupation shall not require external or internal alterations, or the use of machinery or equipment not customary for purely domestic household purposes; (c) that no commodity is stored or sold, except as are made on the premises; (d) there shall be no group instruction, assembly or activity, or no display that will indicate from the exterior that the building is being utilized in part for any purpose other than that of a dwelling. When within the above requirement, a home occupation includes, but is not limited to the following: art studio; dressmaking; home offices, teaching, with musical instruction limited two 2) pupils at a time. However, a home occupation shall not be interpreted to include the conduct of barber shops and beauty parlors, retail stores, nursing homes, medical offices, clinics, convalescent homes, rest homes, child care centers, day care centers or nursery schools, restaurants, tea rooms, tourist homes, massage parlors or similar establishments offering services to the general public.
Home Business:
Same as Home Occupation, except that a home business is permitted to have up to three full-time equivalent employees who do not reside in the dwelling in addition to any family employees who reside on the premises.
While most Home Occupations are allowed by right and require no other action on the part of the homeowner, Home Businesses are only allowed by the authority having jurisdiction by way of a special permit.
So the short answer to our question is...in most cases Home Occupations/Businesses are in fact allowed if the locality allows them to exists and if the required permits are received. As a general rule, most associations do not try to get the way of local zoning code.