Community Association Management
Experts in Community Association Management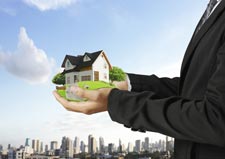 Austin Realty Management (A.R.M.I.) is the local leader among Community Association (HOA) Management firms. Our primary goal is to use our years of experience to assist you in running your Homeowner's Association in the most effective manner possible.
We are a local company with a Permanent Licensure in the State of Virginia per the guidelines set forth by the Common Interest Community Board (CICB) We maintain a staff of CMCA, AMS, & PCAM certified professional managers and have locations in Warrenton, VA. We provide the day-to-day and long-term solutions for effective Association management. We pride ourselves in our knowledge of Association Management, our commitment to our core strength of providing expert management guidance, and our ability to help our clients put the pieces of Association Management together.
Company History
+
Established in 1995 by James F. Austin Jr., as a property management brokerage serving primarily Fauquier County residential properties, ARMI grew rapidly in the first several years of operation to include a community association management division, a commercial property division, and a residential sales team. Building on a foundation of attention to detail, hard-work, and adapting to each individual client's needs, ARMI operates in Warrenton, VA serving Fauquier, Culpeper, and Rappahannock counties, and serving Prince William, Loudoun, and Fairfax counties. ARMI manages community associations throughout these localities while continuing to build upon its successes based on one basic notion, "Client Dedication".
Client Dedication is our proven desire to consistently exceed the expectations of our clients. This means going beyond the day-to-day requirements and obligations of a traditional management company. It is stepping outside the traditional paradigm of management and becoming engaged in each community as if we were a resident. ARMI is your advisor, your partner, your strategic planner, and most importantly, your neighbor! ARMI is committed to making your community run as effectively and as idealistically as the governing documents intended it to. This takes experience, training, and the additional effort needed to do whatever it takes to achieve our shared goals.
ARMI Mission Statement
+
ARMI's mission is to provide expert guidance, professional support, and customizable solutions for each Community Association. We adhere to solid management principles that incorporate quality and cost-effectiveness in handling the day-to-day operations and long-term goals of each community association we manage. ARMI maintains a full-time staff of well-trained CMCA certified managers who continually strive to provide expert solutions and individual attention to each association. Our goal is to improve the quality of the communities in our locality by providing responsive, detailed, and effective management.
The ARMI Advantage
+
Simply put, The "ARMI Advantage" is the success that comes from effectively executing the 8 basic fundamentals of community association management. They are as follows:
Quality of Management - In all associations, the quality of the administration varies from year to year depending on the interest, skill, and knowledge of the current Board of Directors. ARMI's professional management gives a consistent level of services to the residents and owners, which in turn provides continuity of plans and programs year after year.
Financial and Fiscal Planning - ARMI works with the Board Treasurer assisting in the planning of an annual budget, assuring that it is well thought out and realistic, and that the budget takes into consideration all current and future plans of the Association. ARMI provides clear and easy to understand financial reports, including accounts receivable and payable reports, to the Board, showing all monies collected, when and where they were spent, and the balances in each budgeted category. ARMI eliminates the haphazard and inconsistent bookkeeping that some associations perform, and ensures that all financial accounting meets the IRS & DPOR reporting requirements. ARMI ensures that your reports fully and completely represent your association's financial status
Collection of Assessments - ARMI tracks and collects delinquent payments due to the Association. There is nothing more distressing than having to ask your neighbor for his dues. ARMI takes the personal interaction of the Board member out of the collection process and handles it like the business transaction that it is. ARMI assists with these matters to help neighbors avoid conflicts over association business.
Administrative Functions - Often associations will ignore the rules and regulations set down in their governing documents simply to keep peace and not upset the homeowners in the community. Outside management can be more effective in strongly enforcing the rules and regulations and not allowing minor infractions to become major problems and, again, keeping the individual Board members "out of the line of fire." The management company can acquaint new owners with the various aspects of the association. ARMI will work with associations to create an "information packet" which should include rules and regulations, guidelines and generally how to function in an HOA guided neighborhood community.
Contract Negotiations and Performance - ARMI will help in the negotiation of favorable contracts for services to the community and will monitor the performance of the contractors to assure that payment is not disbursed unless the service has been satisfactorily completed.
Community Inspections - The Association's Architectural Control Committee should inspect the properties within the Association to assure that the community standards are being adhered to. Additionally, at the request of the Board of Directors, Austin Realty Management will assist in conducting semi-annual "walk-around" inspections of the entire community and provide the findings to the Board for their review and recommendation for action. ARMI will also conduct periodic "drive-through" inspections and send notices of violations of the Association's guidelines that are observed. ARMI will notify the owners of any problems that have been found and follow up to see that those issues are addressed.
Expertise of Community Management Professionals - Community managers are experts in their field. The Virginia Property Owners' Association Act requires community managers to pass examinations and become Certified Managers of Community Associations (CMCA). Community Associations Institute (CAI) certifies the staff members at ARMI. Re-certification is required of the Certified Managers every two years. In the intervening time, managers must accumulate a certain number of continuing education credits in order to be re-certified. In attending these courses, association managers are exposed to new ideas and "best practices" seen in the industry, which is information that they can bring back to Boards of Directors, to assist the Board members in the administration of their associations. In addition, managers learn about the regulations set down in the Virginia Property Owners' Association Act and the changes made to this Act each year, so that they can be sure that the associations, which they manage, operate correctly under Virginia law.
Management Responsibility - It should be noted that the management company does not replace the Board or its working committees, but is the buffer and working arm of the Association. The management company is the Association's staff, able to professionally handle the Association's business for it, as a full-time job so that the Board members may dedicate themselves to setting the policies to ensure the maintenance of the best possible community for all the residents.
Who We Serve
+
At ARMI we take pride in being the best at what we do and know that true experts specialize in what they do. We focus on the following 3 areas of Association Management;
Single Family HOAs and Planned Communities
When you first bought your home in an HOA you also bought into the idea the developer had for the lifestyle the residents who would reside there. Our goal is to keep and improve upon that vision by ensuring that of the governing documents are adhered to and focusing on the communities needs above all else. Among other things, this is accomplished by teamwork with the Board and community and strict attention to detail with regards to contractor performance, financial transparency and accountability, compliance with architectural guidelines, and making sure the community amenities are kept running smoothly!
Condominium/Townhome Developments
In addition to the skills required of an HOA manager, management of Condo Associations requires an additional refined set of skills to be effective. The nature of Condominium developments requires enhanced collaboration with the community and each neighbor who calls it home. Knowledge of common area and limited common element maintenance is critical to management success. The management company MUST have an in depth knowledge of successful recurring operation of these communities, but be an expert in insurance and legal issues, homeowner concerns and responsibilities, but also be an expert in organization and communication.
Commercial Developments
Let's face it, the reason you bought a commercial space was to either make a living through your individual business or capitalize on a smart investment. Whatever the case may be, we are here to preserve that investment! The key function of effective commercial management is to maintain the collective Real Property investment of the community. A management company who does this well must not only know how to maintain the property through managing the contracted services and have an in-depth knowledge of the daily operations of the property but also always have the long term financial goals of the development at the forefront of all their decisions.
What Makes ARMI Great!
+
Its no secret, we could talk all day about how great our company is but in reality, you are only as good as the people that make the team and what you invest in…
#1 - The Team
It is no accident that this is listed #1. At ARMI we are a family-owned and operated business and each person that dedicates their time here is part of the ARMI family. Most of our team members have been working with the communities we manage for many years and have expanded the ARMI family concept with the clients they serve. We all collaborate and rely on each other for their individual expertise because we know that we are stronger as a team than any individual can be on their own.
#2 – The Technology
Investing in the best technology available is a foundation of management success. Our team and the communities we serve are only as good as the tools they have. We have chosen to invest in best platforms to serve your community to include online payment processing, online Resale Packet and document processing, and an advanced accounting and internal management software to insure that each Association is receiving the best service available
#3 – The Network
At ARMI we build relationships and trust with those that serve as our partners. Some of these relationships began over a decade ago and others start each year. Part of being an expert is also knowing experts. We take pride in being a trusted partner with local experts in the fields of accounting/auditing, legal counsel and collections, general maintenance, landscaping, annual service contracts, etc. We know that you are only as good as your relationships!
Let us prove why we are the local experts in Association Management by customizing a plan to meet your communities' needs. We would love the opportunity to serve your community. You deserve the best. You deserve an expert.
Inquire About Our Services