Willow Shade
Willow Shade Homeowners' Association
Austin Realty Management (ARMI)
HOA Department: Phone (540) 347-1901 x405
Fax: (540) 347-1900
HOA@armiva.com

Account Balance Inquiries?
Email Teresa@armiva.com
Teresa Hitt, (540) 347-1901 Ext. 111

Judith Pecora
CMCA®, PCAM®
Certified Principal
judy@armiva.com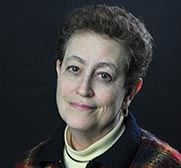 Meeting Schedule and Location: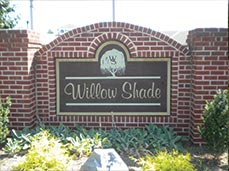 The next Board of Directors' Meeting is tentatively scheduled, weather permitting, for:
Day: Thursday
Date: September 24, 2020
Time: 6:30 PM
Location: Playground area on Addie Lane
Homeowners are welcome to attend. This meeting is being held outdoors due to the public health crisis. If the weather is inclement, it will have to be rescheduled. All attendees should wear masks and bring a lawn chair to sit on.
A meeting of the Budget Preparation Committee is scheduled for:
Day: Thursday
Date: September 10, 2020
Time: 2:00 PM
Location: Home of John Brown at 1661 Sally Lou Lane
Committee meetings are open to homeowners. Social distancing restrictions will be followed.
Management
Architectural Application Processor:
Lauren Perez
hoaassistant@armiva.com
Member Information
Dues information:
As of January 1st, 2017 the fee will be $148/Quarterly
Late fee of $25 is applied after the 30th day of the 1st month of the quarter
Board Meeting:
Meet quarterly, as scheduled.
Trash Pickup:
Vendor:
Town of Culpeper
Snow Removal:
Streets - Town of Culpeper - 540-727-8982
Parking
Garage and driveway parking. No parking permitted on community streets. Parking on Duke Street on one side of street as posted.
Property information
Number of Homes: 73 Single Family Homes
Documents & Forms
For any changes or additions to the exterior of the home, an Architectural Approval Form must be completed and submitted for approval to the office. Please include as much detail as possible with your application (i.e. drawings, photographs, paint samples, plat, measurements, etc.)

Contact Us
---
Current News & Events
---
Newsletters
---
Meeting Minutes:
---