Vint Hill Manor
Vint Hill Manor Homeowners' Association
Austin Realty Management (ARMI)
H.O.A. Department: Phone: (540) 347-1901 x 405
Fax: (540) 347-1900
HOA@armiva.com

Account Balance Inquiries?
Email Teresa@armiva.com
Teresa Hitt, (540) 347-1901 Ext. 111

Trey Austin
CMCA®, AMS®
Certified Principal
trey@armiva.com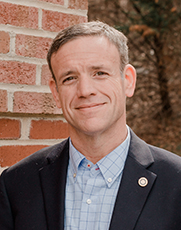 The Annual Meeting Schedule and Location:
The Annual Meeting of the Board of Directors scheduled for April 14, 2020 is POSTPONED due to the recent outbreak of COVID 19 and will rescheduled at a later date. Please check the website for updates in the next few weeks as to when the next Board of Directors meeting will be held.
Day: Tuesday
Date: April 14, 2020 (POSTPONED)
Time: 7:00pm
Location: Greenville Elementary School, 7389 Academic Ave, Nokesville, VA 20181
All Homeowners' are encouraged to attend. A brief Board of Director's meeting will be held after the Annual.
Management
Association Manager:
Trey Austin, CMCA®, AMS®
Certified Principal
trey@armiva.com
Assistant Association Manager:
Danielle Gore

(540) 347-1901, Ext. 104
Danielle@armiva.com
Architectural Application Processor:
Lauren Perez
hoaassistant@armiva.com
Member Information
Dues information:
$30/monthly
Late fee of $5 is applied after the 25th of each month
Board Meeting Day:
1st Tuesday of each month
Board meeting time:
7:00 pm
Board meeting location:
Tom Daily's Home 3596 Sutherland Court
Trash Pickup:
| Vendor: | Trash Collection days: |
| --- | --- |
| County Waste | Tuesday |
Snow Removal:
VDOT – 540-347-3017
Parking
Open Parking
Property information
Number of Homes: 100 Single Family Homes
Community Information:
Documents & Forms
For all other changes and/or additions to the exterior of the home, please complete this form and turn it in to the Architectural Review Committee Chairperson.