Villas at The Ridges Unit Owners'
Villas at The Ridges Unit Owners' Association, Inc.
Austin Realty Management (ARMI)
HOA Department: Phone: (540) 347-1901 x 405
Fax: (540) 347-1900
HOA@armiva.com

Account Balance Inquiries?
Email Teresa@armiva.com
Teresa Hitt, (540) 347-1901 Ext. 111

Trey Austin
CMCA®, AMS®
Certified Principal
trey@armiva.com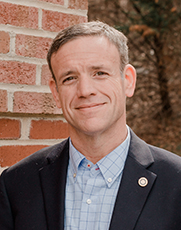 Meeting Schedule and Location:
The next Board of Directors Meeting will be Held:
Day: Wednesday
Date: July 27, 2023
Time: 6:30 pm
Location: Warrenton Police Station – 333 Carriage House Lane, Warrenton, Virginia 20186
Additionally, the meeting will be held Virtually.
All homeowners are encouraged to attend. Those who will be attending virtually, should contact ARMI to receive the log-in information and a copy of the meeting packet for the meeting by emailing charlene@armiva.com. If you have any questions, please contact ARMI by emailing  charlene@armiva.com or by phone 540-347-1901 x 117.
Management
Association Manager:
Trey Austin, CMCA®, AMS®
Certified Principal
trey@armiva.com
Community Assistant Manager:
Charlene Nester CMCA®
charlene@armiva.com

Architectural Application Processor:
Michelle Bunney
hoaassistant@armiva.com
Member Information
Dues information:
$195.00/month effective August 1, 2019
Late fee of $10 is applied after the 15th of each month
Trash Pickup:
| Vendor: | Collection days: |
| --- | --- |
| Town of Warrenton | Mondays |
| | Thursday |
Parking
Open Parking (Garages, Driveways or designated open parking spaces in the community)
Property information
Number of Homes: 119 Townhomes
Documents & Forms
Architectural Application Form
This form to be used to receive approval from the Architectural Committee to change or add any element to the exterior of the home. Please complete the form and submit it with all the necessary information, including samples of paint colors, to the office for processing. You will receives the Committee's decision by mail.
Newly Adopted Resolutions
In recent meetings the Board of Directors has adopted the following resolutions. Physical copies are available by request by contacting the ARMI office.
Policy Resolution No. 8 - Use of Technology for Meetings
Policy Resolution No. 9 - Guidelines for Sending Electronic Notices to Members


Contact Us
---
Current News & Events
---
Shenandoah Landscaping will be doing an Integrated Pest Management (IPM) inspection on the shrubs and treating as needed on May 26, 2023
One Day Only – Saturday, June 10th 8am – 3pm
The Villas – Amber Circle, Warrenton
Rain Date Sunday June 11th
Town of Warrenton Guidelines for Refuse Collection:
***To ensure pick-up, all trash must be properly bagged, placed in containers, and set curbside before 6 AM on your scheduled day.  Anything not bagged in a container, or not curbside at the specified time will not be picked up.***
For additional information please check the Town of Warrenton's website at the below link:
https://www.warrentonva.gov/235/Refuse-Collection-Schedule
Newsletters
---