Ridges of Warrenton
Ridges of Warrenton Homeowners' Association, Inc.
Austin Realty Management (ARMI)
HOA Department: Phone: (540) 347-1901 x 405
Fax: (540) 347-1900
HOA@armiva.com

Account Balance Inquiries?
Email Teresa@armiva.com
Teresa Hitt, (540) 347-1901 Ext. 111

Cathi Stanley CMCA®, AMS®
cathi@armiva.com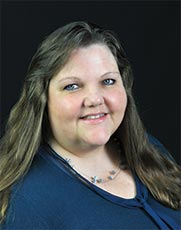 Meeting Schedule and Location: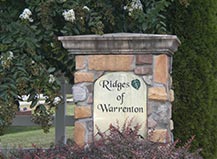 The next Board of Directors Meeting will tentatively be held on:
Day: Thursday
Date: October 22, 2020
Time: 6:00 pm
Location: ARMI, 10 Rock Point Lane, Warrenton VA 20186
All homeowners are welcome to attend.
Please check back here periodically for confirmation or contact ARMI via email at charlene@armiva.com or by phone to 540-347-1901 ext. 117
Management
Association Manager:
Cathi Stanley CMCA®, AMS®
cathi@armiva.com

Architectural Application Processor:
Lauren Perez
hoaassistant@armiva.com
Member Information
Dues information:
$90/Quarterly
Late fee of $15 is applied after the 30th of the 1st month of the quarter
Board Meeting Day:
4th Thursday (Quarterly)
Board meeting time:
6:00 pm
Board meeting location:
ARMI office located at 10 Rock Pointe Lane, in Warrenton
Trash Pickup:
| Vendor: | Trash Collection days: |
| --- | --- |
| Town of Warrenton | Mondays |
| | Thursday |
Snow Removal (Except Pipe Stem on Singleton Circle):
Town of Warrenton – 540-341-1858
Parking
Open Parking
Property information
Number of Homes: 108 Single Family Homes
Community Information:
The Ridges of Warrenton is a private community located in Historic Old Town Warrenton. The community is walking distance to many Town amenities and is connected by sidewalks that lead to shopping and local parks and nature trails. The community operates a small park nestled in a National Wildlife Foundation certified Wetland.
Documents & Forms


Contact Us
---
Current News & Events
---
Newsletters: