Reserve at Jamison's Farm
Reserve at Jamison's Farm Homeowners' Association
Austin Realty Management (ARMI)
Phone: (540) 347-1901 x 405
Fax: (540) 347-1900
HOA@armiva.com

Account Balance Inquiries?
Email Teresa@armiva.com
Teresa Hitt, (540) 347-1901 Ext. 111

Cathi Stanley CMCA®, AMS®
cathi@armiva.com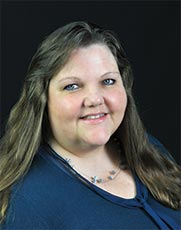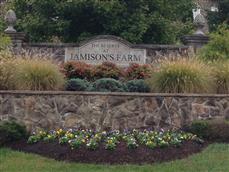 Meeting Schedule and Location:
The next Board of Directors Meeting will be held as below:
Day: Tuesday
Date: November 21, 2023
Time: 6:30pm
Location: Electronically via Zoom
Homeowners are encouraged to attend.
Those who will be attending should contact ARMI to receive the Zoom invitation and a copy of the meeting packet prior to the meeting. To contact ARMI, please email HoaAdmin@armiva.com or call ARMI at 540-347-1901 x 104.
________________________________________________________

Management
Association Manager:
Cathi Stanley CMCA®, AMS®
cathi@armiva.com


Architectural Application Processor:
Darach Cook hoaassistant@armiva.com


Member Information
Dues information:
$285/Quarterly
Late fee of $25.00 after the 30th day of the first month of the quarter.
Board Meeting:
Quarterly
Board meeting time:
7:00 P.M.
Board meeting location:
ARMI office located at 10 Rock Pointe Lane, in Warrenton
Trash Pickup:
Vendor:
Collection Days:
Recyclable Collection Day:
Patriot Disposal
Tuesday
Friday
Friday
Effective 11-11-19 - Patriot Disposal will no longer pick up glass curbside for Fauquier County.
Septic Inspections
Virginia Septic
8331 West Main Street, Marshall VA 20115
https://vaseptic.com/
Contact number - (703) 662-53982
Parking
Open parking
Property Information
Number of Homes: 95 Single Family Homes
Snow Removal
VDOT (Virginia Department of Transportation) – 540-347-3017

---
From phase one through phase three of the community, some of the HOA documents have been revised. Please compare your own documents to the following list. If you find you are missing any document and would like to receive the zoom invitation and a copy of it, please contact hoa@armiva.com. Specify if you would like an emailed version or a printed version.
---
Homeowner Documents
Articles of Incorporation and Amendment - Dated 7.21.04
Declaration of Covenants, Conditions and Restrictions - Dated 7.28.04
Deed of Subdivision - Dated 2.18.10
Amendment to Declaration of Covenants, Conditions and Restrictions - Dated 12.19.08
By-Laws of the Association - Dated 2004
Policy Resolutions – Covenant and Rule Enforcement Policy
Complaint Procedure Policy
Architectural Standards and Guidelines 2017
Documents & Forms
Architectural Improvement Request Form
This form should be used to request approval whenever any change or addition to the exterior of your home is planned. Please include all information needed to process your request as mentioned on the application. Also, remember you must receive written approval from the Architectural Review Board prior to starting any work.
Below are the Architectural Design and Maintenance Standards.
All applications for architectural improvements will be reviewed against the 2017 Architectural and Maintenance Standards document. Improvements approved and completed under the 2007 standards will not need to be modified to meet the August 2017 standards.


Contact Us
---
Current News & Events
---
Meeting Minutes
---
Newsletters
---