Plane Tree Townhouse
Plane Tree Townhouse Homeowners' Association, Inc.
Austin Realty Management (ARMI)
HOA Department: Phone (540) 347-1901 x405
Fax: (540) 347-1900
HOA@armiva.com

Account Balance Inquiries?
Email Teresa@armiva.com
Teresa Hitt, (540) 347-1901 Ext. 111

Judith Pecora
CMCA®, PCAM®
Certified Principal
judy@armiva.com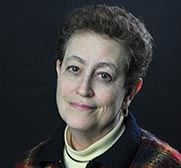 Meeting Schedule and Location:
The next Board of Directors' meeting is scheduled to be held:
Day: Thursday
Date: October 13, 2022
Time: 7:00pm
Location: Conference room at Austin Realty office, located at 10 Rock Pointe Lane in Warrenton.
Homeowners are welcome to attend.  Please bring a mask so that you will be prepared in case the attendees feel that they should still be worn, and do still sit some distance from each other, unless those whom you are attending with, are all from the same household.
Management
Architectural Application Processor:
Michelle Bunney
hoaassistant@armiva.com
Member Information
Dues information:
$153.50/Quarterly
Late fee of $10 after the 24th day of the last month of the quarter
Board Meeting Day:
Quarterly, as determined by the Board
Board meeting time:
7:00 pm
Board meeting location:
ARMI office located at 10 Rock Pointe Lane, in Warrenton
Trash Pickup:
| Vendor: | Trash Collection days: | Recyclables Collection Day: |
| --- | --- | --- |
| Town of Warrenton | Tuesdays | Wednesdays |
| | Fridays | |
Parking
Garage and driveway and unmarked spaces parking
Property information
Number of Homes: 40 Townhouses
Documents & Forms
Please submit a completed application for any change(s) or addition(s) to the exterior of your home to ARMI. Be sure to include your plat, indicating where the element will be located, detailed drawings, materials, and any paint samples. Your application will not be processed without this additional information.

Contact Us
---
Current News & Events
---
Newsletters
---