Olde Gold Cup
Olde Gold Cup Association, Inc.
Austin Realty Management & Investments, Inc (ARMI)
HOA Department Phone (540) 347-1901 x 405
Fax: (540) 347-1900
HOA@armiva.com

Account Balance Inquiries?
Email Teresa@armiva.com
Teresa Hitt, (540) 347-1901 Ext. 111

Cathi Stanley CMCA®, AMS®
cathi@armiva.com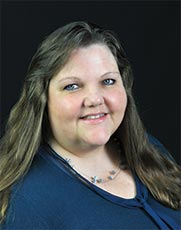 Meeting Schedule and Location: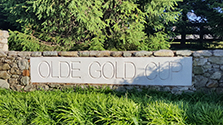 The next Annual Membership Meeting will be held as below:
Day: Thursday
Date: November 30,2023
Time: 7:30pm (doors open at 7:15pm)
Location: Warrenton Community Center 430 E. Shirley Ave, Warrenton, VA 20186
All Homeowners are encouraged to attend.
An announcement and proxy will be mailed to each homeowner. A brief Board of Directors meeting will be held directly after the Annual meeting.
If you have any questions, please email HoaAdmin@armiva.com or call ARMI at 540-347-1901 x 104.
Management
Association Manager:
Cathi Stanley CMCA®, AMS®
cathi@armiva.com
Architectural Application Processor:
Darach Cook
hoaassistant@armiva.com
Member Information
Dues information:
As of January 1, 2023 the dues are $200/Yearly in January
Late fee of $20 is applied after the 31st of January
2023 Meeting Dates:
March 9, 2023
June 8, 2023
September 14, 2023
November 9, 2023 - Annual
Board Meeting Day:
2nd Thursday of March, June & September, 3rd Thursday of November

Board meeting time:
7:00 pm

Board meeting location:
ARMI Office, 10 Rock Pointe Lane, Warrenton, VA 20186
Trash Pickup:
| Vendor: | Collection days: |
| --- | --- |
| Town of Warrenton | Monday |
| | Thursday |
Snow Removal (except Fox Chase Extension):
Town of Warrenton – 540-347-1858


Parking:

Open parking
Property information:


Number of Homes: 214 single family homes


Please submit a completed application for any change(s) or addition(s) to the exterior of your home to ARMI. Be sure to include your plat, indicating where the element will be located, detailed drawings, materials, and any paint samples. Your Application will not be processed without this additional information.
This form is to be completed and submitted to the office for complaints regarding barking dogs, noise nuisance, or other violations which cannot be viewed during a community inspection. Please be aware that two homeowners from two separate lots must fill out a form in order for the issue to be pursued. Be sure to include as much specific information as possible.
Access to Books and Records Form
Olde Gold Cup New Owner Information Sheet
Please use the attached form to update your information for inclusion in the Olde Gold Cup Directory. This directory is not maintained by ARMI and is made possible by a homeowner volunteer. This information will be provided to them. Those who do not have a computer and would like to be included can contact ARMI and the information will be passed on to the volunteer. The sole purpose of the directory is to share unofficial information regarding upcoming meetings, social/upcoming events, neighborhood watch/crime alerts, lost/found, and items of interest to the community. Also, to be able to get emergency information out to the homeowners/tenants such as a lost pet or a lost child as quickly and cost effectively as possible. The directory will not to be used for any other purposes. Your support is greatly appreciated!


Contact Us
---
---