Oak Springs
Oak Springs Homeowners' Association, Inc.
Austin Realty Management (ARMI)
HOA Department: Phone (540) 347-1901 x405
Fax: (540) 347-1900
HOA@armiva.com

Account Balance Inquiries?
Email Teresa@armiva.com
Teresa Hitt, (540) 347-1901 Ext. 111

Judith Pecora
CMCA®, PCAM®
Certified Principal
judy@armiva.com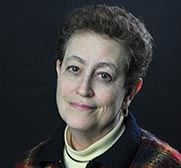 Meeting Schedule and Location: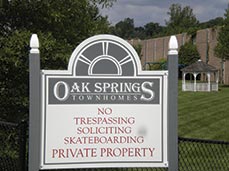 Due to the current public health issue, the scheduling of meetings is being postponed.
The next Board of Directors' meeting is scheduled for:
TBD
Date: TBD
Time: TBD
Location: TBD
All Homeowners are welcome to attend.
Management
Architectural Application Processor:
Lauren Perez
hoaassistant@armiva.com
Member Information
Dues information:
As of January 1st, 2017 the fee will be $125/Quarterly
Late fee of 3% of total owed over $50 is applied after the 24th of the last month of the quarter
Board Meeting Day:
2nd Wednesday of each month
Board meeting time:
7:00 pm
Board meeting location:
ARMI office located at 10 Rock Pointe Lane, in Warrenton
Trash Pickup:
| Vendor: | Collection days: | Recyclables Collection Day: |
| --- | --- | --- |
| Town of Warrenton | Tuesday | Wednesdays |
| | Friday | |
Parking
Assigned Parking
Property information
Number of Homes: 122 Townhouses
Documents & Forms
Please submit a completed application for any changes or additions to the exterior of your home, or your property, and return it to the office with drawings, and/or photographs of the project, a copy of your plat indicating the proposed location of the project, and a color sample of any paint or stain that may be used. Your application can not be processed without all of the requested information.

Contact Us
---
Current News & Events
---
Newsletters
---