Meadows of Culpeper
Meadows of Culpeper Homeowners' Association, Inc.
Austin Realty Management & Investments, Inc (ARMI)
HOA Department Phone (540) 347-1901 x 405
Fax: (540) 347-1900
HOA@armiva.com

Account Balance Inquiries?
Email Teresa@armiva.com
Teresa Hitt, (540) 347-1901 Ext. 111

Cathi Stanley CMCA®, AMS®
cathi@armiva.com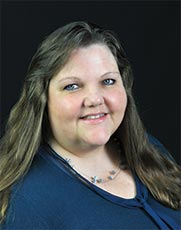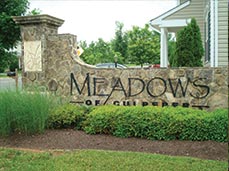 The next Board of Directors meeting will be held on:
Day: TBD
Date: TBD

Time: TBD
Location: TBD
All homeowners are welcome to attend. Those who will be attending should contact ARMI at charlene@armiva.com or 540-347-1901 x 117 to receive a copy of the meeting packet prior to the meeting.
Management
Association Manager:
Cathi Stanley CMCA®, AMS®
cathi@armiva.com


Architectural Application Processor:
Lauren Perez
hoaassistant@armiva.com
Member Information
Dues information:
As of January 1st, 2020 the fee will be $35/Monthly
Late fee of $10 is applied after the 10th of each month
NOTE: If you have automatic withdrawal set-up for your assessment payments through your personal bank or with Alliance Bank, you will need to alert the bank to adjust the amount to the new assessment total. A helpful link for Alliance Bank is onlinepay.aafin.com. Please contact your bank or Alliance Bank if you have any questions.
Board Meetings:
3rd Tuesday of Every other month (even months)
Board meeting time:
6:30 pm
Board meeting location:
Culpeper Police Station, 740 Old Brandy Road, in Culpeper
Trash Pickup:
Vendor: Town of Culpeper
Holiday Trash Schedule
Snow Removal:
Town of Culpeper – 540-727-8982
Parking:
Open parking
Property Information:


Number of Homes: 359 single family
Please submit a completed application for any change(s) or addition(s) to the exterior of your home to ARMI. Be sure to include your plat, indicating where the element will be located, detailed drawings, materials, and any paint samples. Your application will not be processed without this additional information.


Contact Us
---
Current News & Events
---
NATIONAL NIGHT OUT HAS BEEN CANCELED THIS YEAR (2020).
Newsletters
---