Manor Wood Estates
Manor Wood Estates Homeowners' Association
Austin Realty Management (ARMI)
HOA Department: Phone: (540) 347-1901 x 405
Fax: (540) 347-1900
HOA@armiva.com

Account Balance Inquiries?
Email Teresa@armiva.com
Teresa Hitt, (540) 347-1901 Ext. 111

Cathi Stanley CMCA®, AMS®
cathi@armiva.com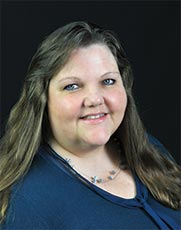 Meeting Schedule and Location:
The 2020 Annual membership meeting previously scheduled in July has been postponed due to of the social distancing regulations and the meeting room availability.
The next board of directors meeting will be held:
Day: Tuesday
Date: July 14, 2020 Tentatively
Time: 7:00
Location: TBD
All homeowners are encouraged to attend.
Please check back here periodically for confirmation or contact ARMI via email at charlene@armiva.com or by phone to 540-347-1901 ext. 117
Management
Association Manager:
Cathi Stanley CMCA®, AMS®
cathi@armiva.com

Architectural Application Processor:
Lauren Perez
hoaassistant@armiva.com
Member Information
Dues information:
$120/Quarterly
Late fee of $10 is applied after the 10th of the 1st month of the quarter
Trash Pickup:
| Vendor: | Collection Days: | Recyclable Collection Day: |
| --- | --- | --- |
| County Waste | Monday | Monday |
| | Thursday | |
2019-2020 County Waste Holiday Service Schedule
Snow Removal:
VDOT - 540-436-3209
Parking
Open parking
Property information
Number of Homes: 41 Single Family Homes


Documents & Forms
Please complete the application and submit it to ARMI for processing. Be sure to include a copy of your plat to show the location of the element you wish to change or add, paint samples, and a detailed drawing of the project.


Contact Us
---
Current News & Events
---
Newsletters
---