Laurel Hill North
Laurel Hill North HOA
Austin Realty Management (ARMI)
Phone: (540) 347-1901 x 405
Fax: (540) 347-1900
HOA@armiva.com

Account Balance Inquiries?
Email Teresa@armiva.com
Teresa Hitt, (540) 347-1901 Ext. 111

Charlene Nester
CMCA®
charlene@armiva.com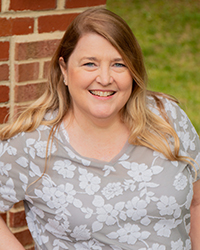 Meeting Schedule and Location:
Day: Sunday
Date: November 19, 2023
Time: 2:00pm
Location: On the back patio of Mike and Pat Locke's home, 7900 South Run View, Springfield 22153
All homeowners are encouraged to attend. An Announcement and Proxy will be mailed to each homeowner. There will be a brief Board of Directors meeting immediately following the Annual Meeting.
Management
Association Manager:
Charlene Nester, CMCA®
charlene@armiva.com

Community Assistant Manager:
Charlene Nester CMCA®
charlene@armiva.com

Association Processor:
hoaassistant@armiva.com
Community Administrative Assistant:
HoaAdmin@armiva.com
Member Information
Dues information:
As of January 1st, 2023 the fee will be $236.65/Quarterly
Late fee of $25 is applied after the 30th of the first month of the quarter
Property information
Number of Homes: 18 Single Family Homes
Community Information:
Laurel Hill North HOA is located in Springfield, Virginia and consists of 18 luxury single family homes.
Documents & Forms
ARB Guidelines & Architectural Approval Form »
Please submit a completed application for any change(s) or addition(s) to the exterior of your home to ARMI. Be sure to include your plat, indicating where the element will be located, detailed drawings, materials, and any paint samples. Your application will not be processed without this additional information.


Contact Us
---
Current News & Events
---
Meeting Minutes:
---