Huntsman's Ridge
Huntsman's Ridge Homeowners' Association
Austin Realty Management (ARMI)
HOA Department: Phone (540) 347-1901 x405
Fax: (540) 347-1900
HOA@armiva.com

Account Balance Inquiries?
Email Teresa@armiva.com
Teresa Hitt, (540) 347-1901 Ext. 111

Judith Pecora
CMCA®,HOA PCAM®
Certified Principal
judy@armiva.com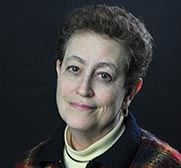 Meeting Schedule and Location:
Due to the public health crisis, the Association's annual meeting is being held via Zoom.  Homeowners have been notified that they are receiving packets of information in the mail, containing paperwork for the meeting.  Emails will be sent to all members, giving the link to click on, to take them to the meeting.  Please fill out and return the proxy enclosed in the packet.
The Annual Meeting of the Association is scheduled for:
Day: Tuesday
Date: October 20, 2020
Time: 7:00 P.M.  A virtual waiting room will be established at 6:45 P.M.
There will be a short Board of Directors' Meeting following the Annual Meeting.

Management
Architectural Application Processor:
Darach Cook
hoaassistant@armiva.com
Member Information
Dues information:
$200/Yearly
Late fee of $10 applied after the 31st of January
Board Meeting Day:
None set – meet as needed
Board meeting time:
TBD
Board meeting location:
TBD
Trash Pickup:
Owners' responsibility
Snow Removal:
VDOT-540-347-3017
Parking
Garage and driveway parking
Property information
Number of Homes: 32 Single Family Homes
Documents & Forms
Please submit a completed application for any change(s) or addition(s) to the exterior of your home to ARMI. Be sure to include your plat, indicating where the element will be located, detailed drawings, materials, and any paint samples. Your application will not be processed without this additional information.


Contact Us
---
Newsletters
---