Highlands of Warrenton
Highlands of Warrenton Community Association
Austin Realty Management (ARMI)
HOA Department: Phone (540) 347-1901 x405
Fax: (540) 347-1900
HOA@armiva.com

Account Balance Inquiries?
Email Teresa@armiva.com
Teresa Hitt, (540) 347-1901 Ext. 111

Judith Pecora
CMCA®, AMS®, PCAM®
Certified Principal
judy@armiva.com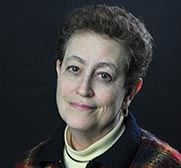 Meeting Schedule and Location:
The Association's Board of Directors' meetings are usually held on the second Tuesday of each month.
The next Board of Directors' meeting is scheduled to be held on:
Day: Tuesday
Date: May 9, 2023
Time: 7:00 P.M.
Location: Conference room at Austin Realty office, located at 10 Rock Pointe Lane in Warrenton.
All homeowners are welcome to attend. Masks will be worn if the attendees so desire.
Management
Association Manager:
Judith Pecora, CMCA ®, PCAM®

Association Administrator:
Sheryl Wills

Association Processor:
hoaassistant@armiva.com
Member Information
Dues information:
Single Family Homes
The dues are $496.00 per year. Owners may pay in two installments. At least one half must be paid by January 31st of each year, and the second half must be paid by July 31st of each year.
A late fee of $10.00 will be assessed after the 31st day of January if at least one half not paid. If first half is paid on time but second half is not, late fee will be assessed on July 31st.
Interest of 12% per annum will be assessed on accounts that remain past due after 30 days.
NOTE: If you have automatic withdrawal set-up for your assessment payments through your personal bank or with Alliance Bank, you will need to alert the bank to adjust the amount to the new assessment total. A helpful link for Alliance Bank is onlinepay.aafin.com. Please contact your bank or Alliance Bank if you have any questions.

Townhomes
The dues are $50.00 per month
A late fee of $5.00 will be assessed if dues not paid by the 30th of the month.
Interest of 12% per annum will be assessed on accounts that remain past due after 30 days.
Trash Pickup:
| Vendor: | Collection Days: | Recyclable Collection Day: |
| --- | --- | --- |
| Town of Warrenton | Tuesday | Wednesdays |
| | Friday | |
Snow Removal:
Single Family Homes - Town of Warrenton - 540-347-1858
Parking
Single Family Homes – garages and driveways
Townhomes - Assigned parking (garages, driveways or numbered spaces)
Property information
Number of Homes:
80 Single Family Homes
98 Townhomes
Documents & Forms
Please submit a completed application for any change(s) or addition(s) to the exterior of your home. Be sure to include your plat, indicating where the element will be located, detailed drawings, materials, and any paint samples. Your application will not be processed without this additional information.


Contact Us
---
Current News & Events
---
Please visit the Highland's Facebook page at: Highlands of Warrenton. It is intended as a resource for owners to communicate about topics of interest to the community. The page is administrated by the Board of Directors of Highlands of Warrenton. Please contact the management office at HOA@armiva.com if you are unable to access the Highland's page.
Newsletters
---