Emerald Park Estates
Emerald Park Estates Homeowners' Association, Inc.
Austin Realty Management (ARMI)
HOA Department: Phone (540) 347-1901 x405
Fax: (540) 347-1900
HOA@armiva.com

Account Balance Inquiries?
Email Teresa@armiva.com
Teresa Hitt, (540) 347-1901 Ext. 111

Judith Pecora
CMCA®,HOA PCAM®
Certified Principal
judy@armiva.com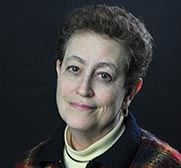 Meeting Schedule and Location:
The next Board of Directors meeting will be held:

Day: Thursday

Date: March 21, 2023

Time:  8:00 P.M.

Location: Meeting is being held at the Office of Hasan Ibrahim, 1509 Dodona Terrace, Suite 205, Leesburg, VA 20175
Please RSVP to the President Hasan Ibrahim at hasan@hmiproperty.com copy the office at judy@armiva.com, so arrangements can be made to accommodate the number of people who plan to attend.
All homeowners are welcome to attend. 
Management
Architectural Application Processor:
Michelle Bunney
hoaassistant@armiva.com
Member Information
Dues information:
The dues are $950.00 per year, for which statements for $475.00 each will be sent at the beginning of January and the beginning of July.
Late fee of $25 is applied after the 31st day of the billing month
Board Meeting Day:
None set – meet as needed
Board meeting time:
TBD
Board meeting location:
TBD
Snow Removal:
VDOT-540-347-3017
Parking
Garage and driveway parking
Property information
Number of Homes: 30 Single Family Homes
Documents & Forms
Architectural Change Request Form »
Architectural Review and Covenants Committee Guidelines »


Contact Us
---
Current News & Events
---
Newsletters
---
No newsletters at this time