Bear Wallow Knolls
Bear Wallow Knolls Homeowners' Association, Inc.
Austin Realty Management (ARMI)
HOA Department: Phone (540) 347-1901 x405
Fax: (540) 347-1900
HOA@armiva.com

Account Balance Inquiries?
Email Teresa@armiva.com
Teresa Hitt, (540) 347-1901 Ext. 111

Judith Pecora
CMCA®, PCAM®
Certified Principal
judy@armiva.com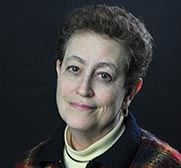 Meeting Schedule and Location: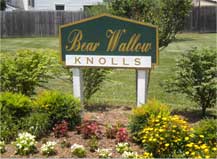 The Annual Meeting of the Bear Wallow Knolls Homeowners' Association is scheduled to be held on:
Day: Monday
Date: October 16, 2023
Time: 7:00 P.M
Location: Warrenton Police Station at 333 Carriage House Lane in Warrenton
Attendance is important, but please do not attend in person if you are exhibiting any cold/flu-like symptoms, or if you have been exposed to the COVID virus.
A short Board of Directors' meeting will be held immediately following the Annual meeting, in the same location.
Architectural Application Processor:
Darach Cook
hoaassistant@armiva.com
Member Information
Dues information:
The dues assessments are $85.00 per month
Late fee of 1% of balance applied after the 15th of each month
PLEASE NOTE: If you have automatic withdrawal set-up for your assessment payments through your personal bank or with Alliance Bank, you will need to alert the bank to adjust the amount to the new assessment total. A helpful link for Alliance Bank is onlinepay.aafin.com. Please contact your bank or Alliance Bank if you have any questions.

Trash Pickup:
| Vendor: | Trash Collection days: | Recyclables Collection Day: |
| --- | --- | --- |
| Town of Warrenton | Mondays | Wednesdays |
| | Thursday | |
Parking
Assigned parking
Property information
Number of Homes: 94 Townhouses and 16 Semi-detached homes
Please submit a completed application for any change(s) or addition(s) to the exterior of your home to ARMI. Be sure to include your plat, indicating where the element will be located, detailed drawings, materials, and any paint samples. Your application will not be processed without this additional information.
Addendum To The Deed of Lease Form »
This Form can be used by unit owners who rent out their homes in Bear Wallow Knolls, as an alternative to providing a copy of the current lease to the Association. A copy of the lease currently in force, which includes a section that indicates that the renters have been made aware that they are living in a community where there is a community association, and that this association has rules and regulations which all residents must follow, or a fully completed, current Addendum to Deed of Lease Form, must always be on file with the Association.
Nominating Petition-Election for Members of Board of Directors
Homeowners who are able to serve the Association by volunteering to take a seat on the Board of Directors are to complete and submit this Form to the Elections Committee through the Association's management company, at least five days before the scheduled election. Candidates may provide a Candidate Profile, but this is not required.
Renter Acknowledgement of Receipt of Rules and Regulationsm »


Contact Us
---
Current News & Events
---
---
Homeowners or residents who would like an additional copy of a newsletter should contact the office.