Vint Hill
Vint Hill Homeowners' Association
Austin Realty Management (ARMI)
HOA Department: Phone: (540) 347-1901 x 405
Fax: (540) 347-1900
HOA@armiva.com

Account Balance Inquiries?
Email Teresa@armiva.com
Teresa Hitt, (540) 347-1901 Ext. 111

Charlene Nester
CMCA®
charlene@armiva.com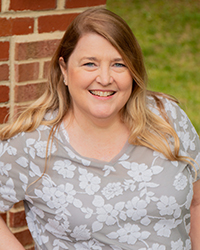 Meeting Schedule and Location:
The next Board of Directors meeting will be held:
Day: Thursday
Date: December 7, 2023
Time: 6:30pm
Location: Fauquier Enterprise Center – 4263 Aiken Drive, Warrenton, VA 20187
Additionally, the meeting will be held Virtually.
All Homeowners are invited to attend.
Those who will be attending virtually, should contact ARMI to receive the log-in information and a copy of the meeting packet for the meeting by emailing charlene@armiva.com.
If you have any questions, please contact ARMI by emailing charlene@armiva.com or by phone 540-347-1901 x 117.
Management
Association Manager:
Charlene Nester, CMCA®
charlene@armiva.com
Architectural Application Processor:
Darach Cook
hoaassistant@armiva.com
Member Information
Dues information:
$30.00/monthly
Late fee of $10 is applied after the 24th of each month
Board Meeting Day:
1st Thursday of each month (typically)
Board meeting time:
6:30 pm
Board meeting location:
Fauquier Enterprise Center 4263 Aiken Drive, Warrenton, VA
Trash Pickup:
| Vendor: | Trash Collection days: | Recyclables Collection Day: |
| --- | --- | --- |
| GFL | Tuesday | Friday |
| | | |
Snow Removal:
VDOT – 540-347-3017
Parking
Private garage/private driveway parking and public street parking
Property information
Number of Homes: 200 single family homes
Community Information:
Documents & Forms
VH HOA Design Standards-revised March 2, 2023
Please submit a completed application for any change(s) or addition(s) to the exterior of your home to ARMI by emailing hoaassistant@armiva.com. Be sure to include your plat, indicating where the element will be located, detailed drawings, materials, and any paint samples. Your application will not be processed without this additional information.
Newly Adopted Resolutions
In recent meetings the Board of Directors has adopted the following resolutions. Physical copies are available by request by contacting the ARMI office.
Resolution to Amend the Design Standards-Mailboxes
Resolution to Amend the Design Standards-Street Trees
Policy Resolution No. R21-01 Use of Technology for Meetings
Resolution to Amend the Design Standards – Roof – Skylights-Solar Panels


Contact Us
---
Current News & Events
---
Newsletters