Redwood Lakes
The Owners' Association at Redwood Lakes, Inc.
Austin Realty Management (ARMI)
H.O.A. Department: Phone: (540) 347-1901 x 405
Fax: (540) 347-1900
HOA@armiva.com

Account Balance Inquiries?
Email Teresa@armiva.com
Teresa Hitt, (540) 347-1901 Ext. 111

Trey Austin
CMCA®, AMS®
Certified Principal
trey@armiva.com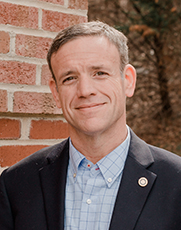 Meeting Schedule and Location:
The Board of Directors meetings will meeting will be held:
Day: Tuesday
Date: September 22, 2020
Time: 6:00pm
Location: The community pavilion near the playground behind Ambleside Dr.
Please bring a chair and wear a mask if you plan on attending.
All homeowners are encouraged to attend.
Management
Association Manager:
Trey Austin, CMCA®, AMS®
Certified Principal
trey@armiva.com
Assistant Association Manager:
Danielle Gore

(540) 347-1901, Ext. 104
Danielle@armiva.com
Architectural Application Processor:
Lauren Perez
hoaassistant@armiva.com
Member Information
The playground and pavilion have been reopened following the Town's schedule.
Dues information:
$60/Quarterly
Late fee of $5 is applied after the 24th of the last month of the quarter
Board Meeting Day:
4th Wednesday of every month
Board meeting time:
7:00 pm
Board meeting location:
Culpeper Police station, 740 Old Brandy Road
Trash Pickup:
Town of Culpeper – 540-825-0285
Snow Removal:
Town of Culpeper – 540-727-8982
Parking
Private parking (Garage and driveway) and public street parking
Property information
Number of Homes:
277 single family
Community Information:
Guide To Submitting an Architectural Review Form
Architectural Design Guidelines - July, 2018
This version of the Architectural Design Guidelines supersedes all prior versions
Documents & Forms
Please submit a completed application for any changes or additions to the exterior of your home, and return it to the office with drawings, and/or photographs of the project, a copy of your plat indicating the proposed location of the project, and a color sample of any paint or stain that may be used. Your application will not be processed without the additional information.


Contact Us
---
Current News & Events
---
Newsletters
---
Newsletters:
---
Board Minutes:
Annual Meeting Minutes