Redwood Lakes
The Owners' Association at Redwood Lakes, Inc.
Austin Realty Management (ARMI)
H.O.A. Department: Phone: (540) 347-1901 x 405
Fax: (540) 347-1900
HOA@armiva.com

Account Balance Inquiries?
Email Teresa@armiva.com
Teresa Hitt, (540) 347-1901 Ext. 111

Trey Austin
CMCA®, AMS®
Certified Principal
trey@armiva.com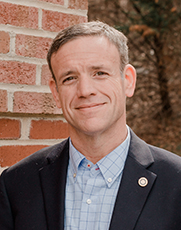 Meeting Schedule and Location:
The Board of Directors meetings will be POSTPONED due to the recent outbreak of COVID 19 until further notice. Please check the website for updates as to when the next Board of Directors meeting will be held.
Day: TBD
Date: TBD
Time: 7:00pm
Location: Culpeper Police Department, 740 Old Brandy Rd, Culpeper , VA 22701
All homeowners are encouraged to attend.
Management
Association Manager:
Trey Austin, CMCA®, AMS®
Certified Principal
trey@armiva.com
Assistant Association Manager:
Danielle Gore

(540) 347-1901, Ext. 104
Danielle@armiva.com
Architectural Application Processor:
Lauren Perez
hoaassistant@armiva.com
Member Information
The playground and pavilion have been reopened following the Town's schedule.
Dues information:
$60/Quarterly
Late fee of $5 is applied after the 24th of the last month of the quarter
Board Meeting Day:
4th Wednesday of every month
Board meeting time:
7:00 pm
Board meeting location:
Culpeper Police station, 740 Old Brandy Road
Trash Pickup:
Town of Culpeper – 540-825-0285
Snow Removal:
Town of Culpeper – 540-727-8982
Parking
Private parking (Garage and driveway) and public street parking
Property information
Number of Homes:
277 single family
Community Information:
Guide To Submitting an Architectural Review Form
Architectural Design Guidelines - July, 2018
This version of the Architectural Design Guidelines supersedes all prior versions
Documents & Forms
Please submit a completed application for any changes or additions to the exterior of your home, and return it to the office with drawings, and/or photographs of the project, a copy of your plat indicating the proposed location of the project, and a color sample of any paint or stain that may be used. Your application will not be processed without the additional information.


Contact Us
---
Current News & Events
---
Newsletters
---
Newsletters:
---
Board Minutes:
Annual Meeting Minutes