Meadowbrooke
Meadowbrooke Homeowners' Association
Austin Realty Management (ARMI)
HOA Department: Phone: (540) 347-1901 x 405
Fax: (540) 347-1900
HOA@armiva.com

Account Balance Inquiries?
Email Teresa@armiva.com
Teresa Hitt, (540) 347-1901 Ext. 111

Cathi Stanley CMCA®, AMS®
cathi@armiva.com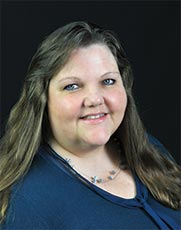 Meeting Schedule and Location:
There will be no meeting held this month during the public health crisis involving COVID-19 (Coronavirus).
The next Board of Directors Meeting will be held:
Day: TBD
Date: TBD
Time: TBD
Location: TBD
All homeowners are invited to attend.
As the next meeting date approaches the Board will evaluate the current status of the health crisis and make a determination to hold the meeting and the location. Please check back here periodically or call ARMI at 540-347-1901 ext. 117.
Management
Community Associations Services Director:
Cathi Stanley CMCA®, AMS®
cathi@armiva.com


Architectural Application Processor:
Lauren Perez
hoaassistant@armiva.com
Member Information
Dues information:
As of January 1, 2020 the dues are $71/quarterly
Late fee of $5 after the end of the first month of each quarter
Board Meeting Day:
Quarterly
Board meeting time:
7:00 pm
Board meeting location:
Bealeton Depot at 10877 Willow Drive North, Bealeton, VA
Trash Pickup:
Individual property owners' discretion
Snow Removal:
VDOT – 540.347.3017
Parking
Public Street Parking / driveways and private garages
Property information
Number of Homes: 236 single family
Board of Directors:
Minutes posted to this site are those which have been approved at a subsequent meeting of the Board of Directors.
Documents & Forms
Application for Exterior Modification »
Please complete the form for all exterior changes or additions to your home. Be sure to include all information that is listed on the instruction page when submitting your application to prevent any delays in the review process. Submit your completed applications to ARMI for processing.


Contact Us
---
Current News & Events
---
Visit the Meadowbrooke community website at:
Meadowbrookehoa.hoaspace.com
Newsletters
---