Ellis Mill Estates
Ellis Mill Estates Homeowners' Association, Inc.
Austin Realty Management (ARMI)
HOA Department: Phone: (540) 347-1901 x 405
Fax: (540) 347-1900
HOA@armiva.com

Account Balance Inquiries?
Email Teresa@armiva.com
Teresa Hitt, (540) 347-1901 Ext. 111

Charlene Nester
CMCA®
charlene@armiva.com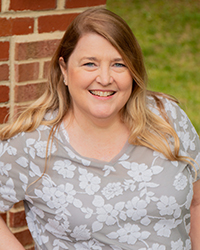 Community Information:
Ellis Mill Estates is located in Gainesville, VA, near I-66, at Glenkirk Road and Rollins Ford Road in Prince William County.
Meeting Schedule and Location:
The next Board of Directors meeting will be held:
Day: Wednesday
Date: November 15, 2023
Time: 7:00pm
Location: Virtually via zoom
All homeowners are encouraged to attend. Those who will be attending should contact ARMI to receive a copy of the meeting packet and the log in information for the meeting by emailing charlene@armiva.com or by calling 540-347-1901 x117.
Management
Association Manager:
Charlene Nester, CMCA®
charlene@armiva.com

Architectural Application Processor:
Darach Cook
hoaassistant@armiva.com
Member Information
Dues information:
$55/monthly
Late fee of $10 is applied after the 24th of each billing month
Board Meeting Day:
As scheduled
Trash Pickup:
Vendor:
Trash Collection days:
American Disposal
Mondays
Thursday
Curbside Yardwaste pickup is on Thursday
*Limited to up to 10 bags and/or labeled personal cans and up to 10 bundles of brush per collection.*
Holiday and Inclement Weather Policies
Parking
Private garage/private driveway and public street parking
Snow Removal
Contracted by VDOT (Virginia Department of Transportation) Report unplowed roads to novainfo@vdot.virginia.gov or call (800) 367-7623 More snow information at www.virginiadot.org/travel/snow
Property information
Number of Homes: 86 Single Family Homes
Board of Directors:
Homeowner questions or concerns regarding the community may be sent to: HOA@armiva.com
Documents & Forms
Please complete the application and submit it to ARMI for processing. Be sure to include a copy of your plat to show the location of the element you wish to change or add, paint samples, and a detailed drawing of the project.
In recent meetings the Board of Directors has adopted the following resolutions. Physical copies are available by request by contacting the ARMI office.
Resolution #1 - Association Complaint Procedures
Resolution #2 - Access to Association Books & Records


Contact Us
---
Current News & Events
---
The Board of Directors has started an email directory for Ellis Mill Homeowners Association. This directory is not maintained by ARMI and is made possible by a Board of Director volunteer.The sole purpose is to share information regarding upcoming meetings, neighborhood watch/crime alerts, lost/found, items of interest to the community, and emergency information with homeowners. The directory will not to be used for any other purposes.
If you would like to be added to the directory, please email charlene@armiva.com
Newsletters
---