Elizabeth's Crossings
Elizabeth's Crossing Homeowners' Association
Austin Realty Management & Investments, Inc (ARMI)
HOA Department Phone (540) 347-1901 x 405
Fax: (540) 347-1900
HOA@armiva.com

Account Balance Inquiries?
Email Teresa@armiva.com
Teresa Hitt, (540) 347-1901 Ext. 111

Cathi Stanley CMCA®, AMS®
cathi@armiva.com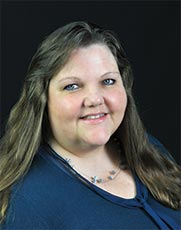 Meeting Schedule and Location:
The 2022 Board of Directors Meeting will be held:
Day: Thursday
Date: November 10, 2022
Time: 7:00PM
Location: Virtually via Zoom
All homeowners are welcome to attend. Those who will be attending should email ARMI at hoaadmin@armiva.com to receive a copy of the meeting packet prior to the meeting. If you have any questions please call ARMI at 540-347-1901 x 104.
Management
Association Manager:
Cathi Stanley, CMCA®, AMS®
cathi@armiva.com
Architectural Application Processor:
Cherish Thornton-Settle
hoaassistant@armiva.com
Future Meeting Dates
February 10, 2022
May 12, 2022 - Annual
August 11, 2022
November 10, 2022
Member Information
Dues information:
$150/Quarterly
Late fee of $25 at the end of the first quarter of the month
Snow Removal:
Town of Culpeper 540-727-8982
Trash Removal:
Town of Culpeper 540-825-0285
Pick up day: Wednesday
Town of Culpeper Holiday Trash Schedule


Contact Us
---
Current News & Events
---
Newsletters
---